Founder of He Knows Your Name Ministry
Linda Znachko is the founder of He Knows Your Name ministry and author of the nationally recognized and award winning book, He Knows Your Name, How One Abandoned Baby Inspired Me to Say YES to God.
He Knows Your Name Ministry strives to ensure that every child receives a name in life and dignity and honor in death.
Founded in 2009,  He Knows Your Name is rooted in the conviction that every life is sacred to God, and that babies are worthy-whether they took a breath or not.  Linda has been called, not through her credentials, but God's equipping, to be  an advocate for life, strangely enough, at the grave.
Linda believes we have ALL been qualified by God to promote and protect life.  That walking in our identity is foundational to everything else.  After generations of a culture of death, we are living in a time where it is critical to value life.  When we place value on life we get to the root of all cultural issues.
Linda partners with the organization "Safe Haven Baby Boxes" and has spent the last 8 years raising awareness and educating others about the Safe Haven Law and the Safe Haven Baby Box (SHBB) program.
Linda is a popular speaker at conferences and retreats and has been interviewed on The Steve Harvey Show, WISH-TV, Fox 59, WTHR, LifeToday, 3 times interviewed by "In the Market" with Janet Parshall, American Essence Magazine, Charisma Magazine, Christianity Today and many others. Linda's ministry has been the cover Story of The Indianapolis Star 5 times.
She and her high school sweetheart, husband Steve, launched a Foundation, funding ministries around the globe. Steve and Linda attend Antioch Church in Indianapolis where they raised their 4 children.  One of Linda's greatest joys is being called "Honey" by her grandchildren.
Linda & Steve adopted their 5th child, Abigail, in 2020. Abigail lived 1 week in the NICU before going to heaven.
(Photo by Sami Renee Photography)
Interested in Having Linda to Come Speak?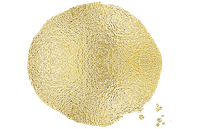 He Knows Your Name was birthed in October of 2009 when the body of a newborn baby, dressed only in a diaper, was discovered in downtown Indianapolis. Three thoughts rang through my head:
A dumpster is NOT a grave!
A diaper is NOT a burial gown!
And Doe is NOT a name!
Sadly it is a fact that, even with the Safe Haven law, babies are still abandoned, buried in nameless graves, with no headstone to mark either their deaths or – more importantly – their lives.
He Knows Your Name Ministry strives to ensure that every child receives a name in life and dignity and honor in death.
Linda would like to acknowledge and thank her many partners, whom work together with He Knows Your Name:Thomas Monument, Little Angel Gowns, Indiana Funeral Care and Washington Park East.
"…I summon you by name and bestow on you a title of honor…"
Isaiah 45:4